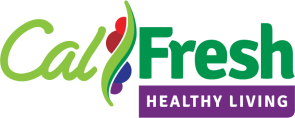 CalFresh Healthy Living is a collaborative partnership between the United States Department of Agriculture, the California Endowment, and the Nutrition Education and Obesity Prevention Branch of the California Department of Public Health supporting nutrition education and obesity prevention for CalFresh recipients and eligible.
Goal:  The overall goal of CalFresh Healthy Living is to improve the likelihood that persons eligible for CalFresh will make healthy food choices within a limited budget and choose active lifestyles consistent with current USDA guidelines.
Vision:  Well-nourished, physically active people living in healthy Del Norte communities!
Mission:  Through innovative partnerships, programs, and policy initiatives, we promote healthy eating, physical activity, and food security with an emphasis on communities with the greatest health disparities.
Focus Areas:
Healthy Eating ; Del Norte CalFresh Healthy Living promotes healthy eating patterns. Healthy eating patterns support a healthy body weight and can help prevent and reduce the risk of chronic disease throughout periods of growth, development, and aging as well as during pregnancy.
Physical Activity ; Del Norte CalFresh Healthy Living promotes physical activity through multi-level interventions, social marketing, direct education, and community and public heath approaches.
Champions for Change ; Del Norte CalFresh Healthy Living promotes Champions for Change.  Champions for change make good health a priority for themselves and their families and want to inspire others to make healthy changes for a better life. 

Visit Del Norte CalFresh Healthy Living for healthy tips and resources https://delnortecalfresh.org/
Contact Del Norte CalFresh Healthy Living
 For healthy tips and resources; 
FREE cook books, recipe cards, educational materials
420 L Street, Crescent City, California, 95531
(707) 464-3191, Ext. 2830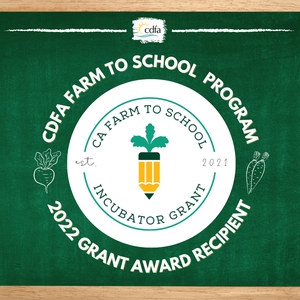 ---
County of Del Norte
Department of Health & Human Services
Social Services Branch
Public Assistance /
Employment & Training Branch

880 Northcrest Drive

Crescent City, CA 95531

Phone (707) 464-3191

Fax (707) 465-1783

880 Northcrest Drive

Crescent City, CA 95531

Phone (707) 464-3191

Fax (707) 465-1783

455 K Street
Crescent City, CA 95531
(707) 464-7224
(800) 446-4408 (toll free)

400 L Street

Crescent City, CA 95531

Phone (707) 464-0861

Fax (707) 465-6701