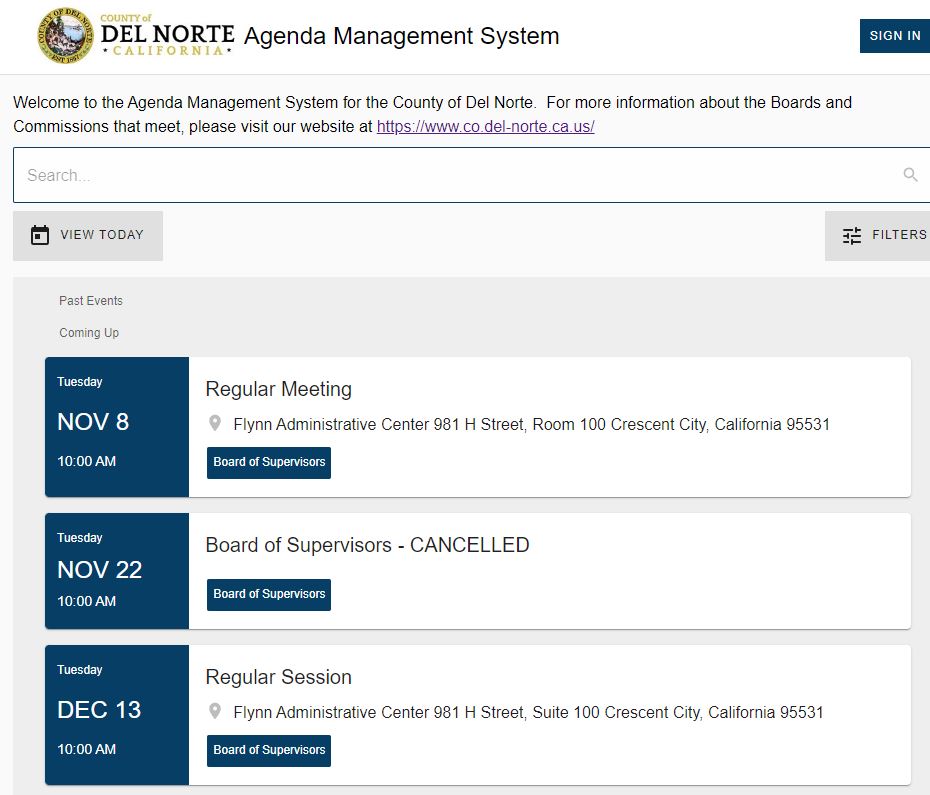 On November 1, 2022, the County of Del Norte went live with a new Agenda Management System for our Board of Supervisors Meetings.  This new system provides the public with an easy-to-use interface to access Agendas, Minutes, and Meeting Videos.  Additionally, the public can now register on the Agenda System to receive email notifications when Agendas are posted.
Click on the link to access our Agenda Public Portal.
To subscribe for Agenda Notifications, click the SIGN IN button in the top right corner of the Agenda Management System page.  Once signed in, you can click the SUBSCRIPTIONS button to select the Agency types you would like to subscribe to.
Agendas and Action Summaries posted before November 1, 2022, can now be found on our Document Archive System.   The Document Archive System is updated frequently with documents in various categories in addition to the Agenda documents. Categories such as Budgets, Resolutions, Ordinances, and Contracts will be available in the Document Archive System.