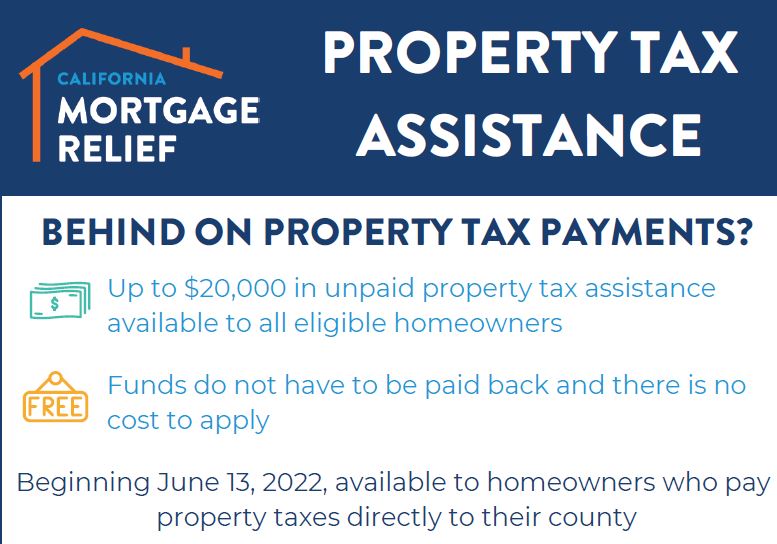 Behind on property tax payments?  Need help with your mortgage?  While the COVID-19 pandemic has affected millions of Americans and created turmoil for homeowners, California is on track to receive $1 billion in mortgage relief funds from the American Rescue Plan Act's Homeowner Assistance Fund.
Up to $20,000 in unpaid property tax assistance available to all eligible homeowners.  Funds do not have to be paid back and there is no cost to apply.
Homeowners who have fallen behind on their mortgage payments due to pandemic-related financial hardship can use these funds to get caught up.
The California Mortgage Relief Program will be provided to homeowners through CalHFA Homeowner Relief Corporation as part of the state's Housing is Key initiative.
For more information visit their webpage at https://camortgagerelief.org/