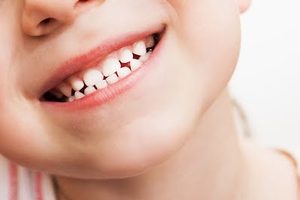 Funded through the California Healthcare, Research, and Tobacco Prevention Act of 2016 (Prop 56), the five year Oral Health Program is in the planning stages of addressing the oral health needs and the burden of oral disease in Del
Norte County. 
Cavities are the most common disease of childhood, but it is also the most preventable! Here are some steps you can take to keep your kid's teeth healthy:
Clean your baby's gums and teeth with a wet washcloth or finger toothbrush after every feeding
Take your child to the dentist by the time they are 12 months
Begin brushing your child's teeth with fluoride toothpaste at around 2 years old or when your child is able to spit out toothpaste. 
Have your child visit the dentist every 6 months
Limit the amount of sweet foods and beverages your child eats
When your child's permanent molars erupt, ask your dentist about dental sealants.
Documents: 
Del Norte Community Health Assessment.pdf  (2019)
Del Norte Community Health Improvement Plan.pdf  (2019)
Del Norte County LOHP Strategic Plan.pdf  (2019)
Del Norte County LOHP Evaluation Plan.pdf  (2019)
Del Norte County LOHP Innovative Workplan Proposal.pdf (2020)


---
County of Del Norte
Department of Health & Human Services
Social Services Branch
Public Assistance /
Employment & Training Branch

880 Northcrest Drive

Crescent City, CA 95531

Phone (707) 464-3191

Fax (707) 465-1783

880 Northcrest Drive

Crescent City, CA 95531

Phone (707) 464-3191

Fax (707) 465-1783

455 K Street
Crescent City, CA 95531
(707) 464-7224
(800) 446-4408 (toll free)

400 L Street

Crescent City, CA 95531

Phone (707) 464-0861

Fax (707) 465-6701